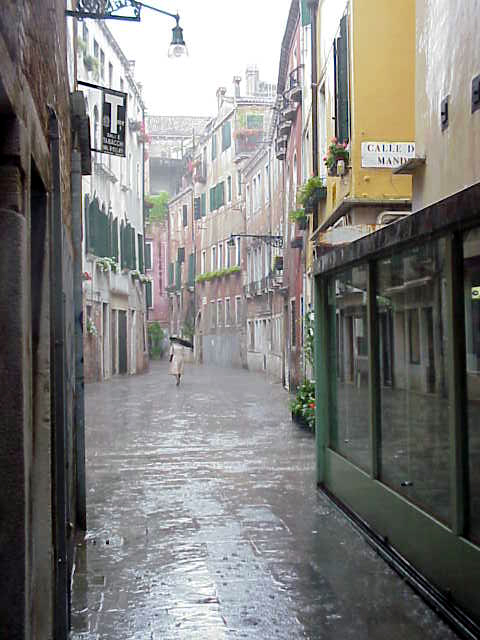 And where are all the latte stands?
Well, in Italy, that would be a milk stand.
If you want to blend in (not possible, what sane Italian model would wear the shoes we do?) you must order an espresso and drink it while standing at a cafe bar. It is 1/5 the cost of sitting at a table.
Otherwise, just order a cappucino, fulfill the amusement quota of the locals and practice your Mona Lisa smile as you watch the cafe society ebb and flow with the water on the cobblestones.
Seattle isn't the only place where it rains. We get a downpour with thunder and lightning on the way to the Giardinetti Reali.

The Royal Gardens were created by Napoleon to improve his view from the Procuratie Nuove.

Everyone hurries home to improve their view of the lightning or to their favorite cafe to wait out the storm.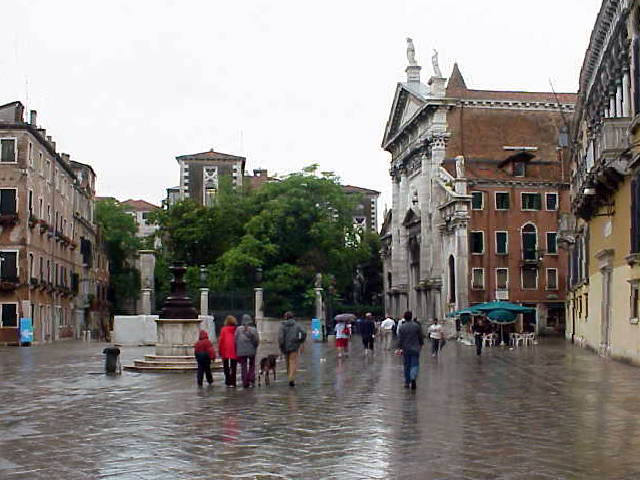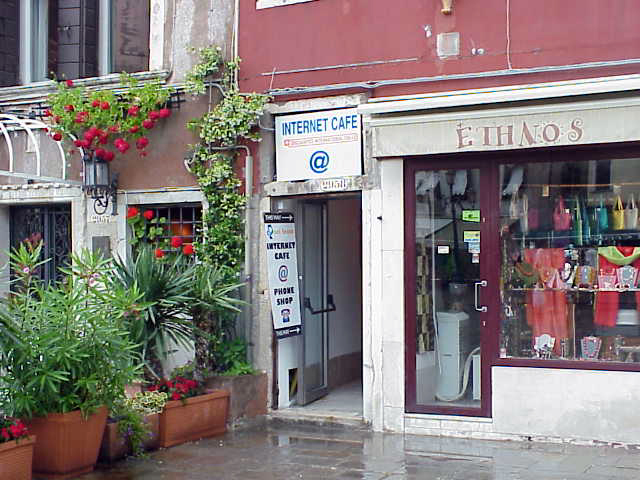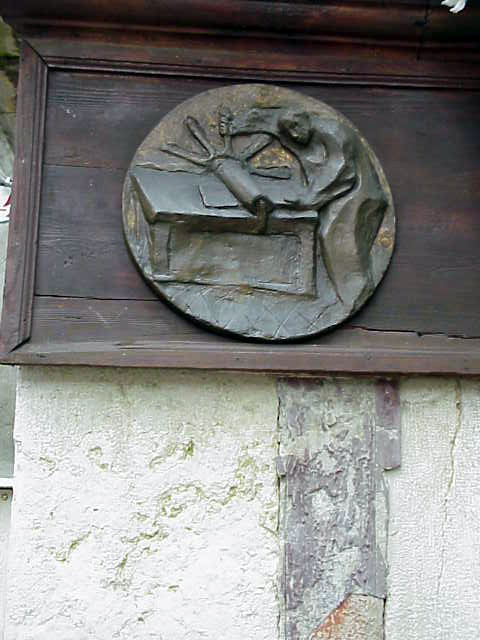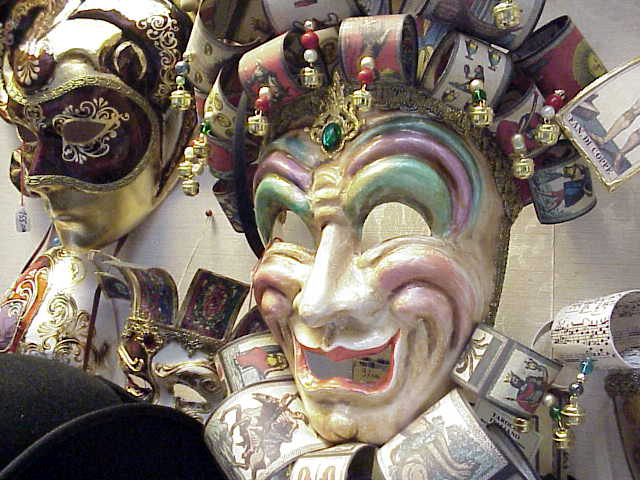 As we wind our way through back alleys and hidden cul-de-sacs, we discover evidence of the industrious artisans of Venice at every turn.





Printers, mask shops, sculptors studios and book stores have their place in the city known for its glass art.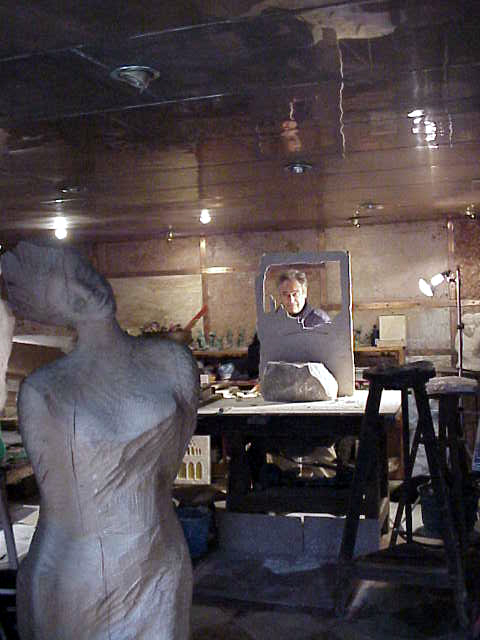 A sculptor at work in his studio.